Testimonials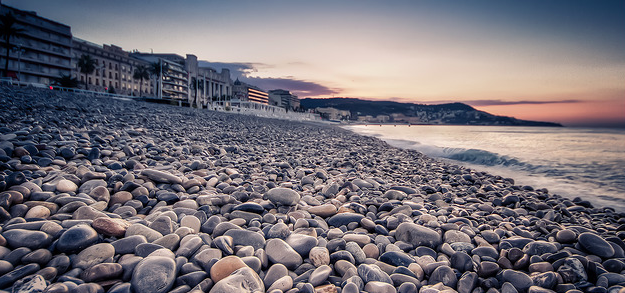 Property Management Nice makes renting our apartment so easy, we couldn't be more delighted. They do a fantastic job and, importantly, this is also the experience of our guests judging by the positive comments they make about Dorine and her team on TripAdvisor
David and Shona Littlejohn, Scotland
-----------------------------------------
A trustworthy, reliable and efficient partner in managing my property in Nice: that's what Property Management proved to be from the beginning of our business relation, and believe me: when you live in another country every little problem of your property – from leaky faucets to a guest who doesn't find the kettle – can result in a nightmare.
And most of all there's something priceless about Property Management: Dorine.
She is brilliant, sensitive, helpful, highly professional. All my guests say that we together make a great team (the power of women…)
Thanks Dorine, you're a wonderful partner.
Lidia R., Milan Italy
-----------------------------------------
For absentee owners of an investment property, obtaining professional property management services is critical to maintaining a positive cash flow. Property Management Nice has been instrumental in the highly successful vacation rental of our one-bedroom apartment in Old Town Nice for more than three years. During that period the company has proven to be a reliable, responsive and completely trustworthy partner in addressing all our needs. From standard meet-greet and cleaning services, to the handling of routine financial transactions, to addressing the occasional emergency and supervising repairs, Property Management Nice has taken all the trouble out of renting our Nice property!

Reed and Deb Augliere
Massachusetts, USA
------------------------------------------
Dorine has managed our apartment in Nice for us for several years now and we are extremely satisfied with the service provided which is consistently both professional and friendly.
Jon & Alison Niman, UK
-----------------------------------------
We purchased a lovely studio apartment as a holiday home in Nice Old Town which was completely renovated. However, needless to say although everything seemed marvellous at first, we experienced a few underlying "teething problems". With our limited French and not knowing who best to contact in Nice to help us out, Dorine came to our rescue and became our sole keyholder in Nice for every eventuality. We cannot begin to express our appreciation to Dorine for all her tireless work on our behalf in dealing with Plumbers, Builders, Syndics, etc. etc. Without her we are not sure how we would have coped!
From the very first email we received from Dorine we could tell she was the sort of person that we could happily deal with. As soon as we met her we liked instantly her professional, efficient and extremely helpful approach. What we most appreciate about Dorine is her willingness to help us – no matter what we need and whatever the situation!
We would always recommend Property Management Nice to anyone contemplating purchasing a property in the South of France or who already has a property and needs the services of an excellent Management Company. We simply cannot imagine getting the same high quality service from any other Company.
Thank you Dorine for making our life so much easier!
Susan Sparks & Kevin Wellman, Bristol, UK
---